Advisers
Hon. Dana Leigh Marks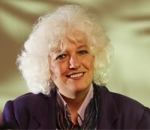 The Honorable Dana Leigh Marks has been an Immigration Judge in San Francisco since January of 1987. From 1999 to 2017 she has served seven two-year terms as President and two two-year terms as Vice President of the NAIJ. In 2021 she served an additional seven month term as Executive Vice President. She continues to actively participate in the NAIJ Executive Board.
On behalf of NAIJ, she has published numerous scholarly and general circulation articles and has testified to Congress regarding the need to restructure our nation's Immigration Courts to safeguard judicial independence. Her focus also includes zealously advocating for increased resources and improved working conditions at the Immigration Courts. She frequently speaks to the press regarding Immigration Court issues, making television and radio appearances in English and Spanish. She actively represents the Immigration Judge corps with EOIR and OCIJ to assure the judges' perspective is represented on all matters affecting judges. She served as lead negotiator to achieve our first collective bargaining agreement and has represented NAIJ and individual members in grievance and discipline negotiations. Judge Marks taught Immigration Law as an adjunct law professor for over a decade and continues to lecture extensively on various immigration law topics to state and federal court judges, attorneys and journalists at seminars nationally.

Judge Marks was honored in 2006 as a Leader in the Human Rights Struggle by the East Bay Sanctuary Covenant for her years of public service and volunteer work; she received the Clara Foltz Feminist Society award for Woman Alumnae of the Year from Hastings College of the Law in 2002, an honor bestowed on her by the students who found her to be an inspirational graduate; and the Phillip Burton Immigration and Civil Rights Award from the Immigrant Legal Resource Center in 1999 for her judicial leadership, long-standing dedication to immigrants and commitment to legal education. Judge Marks continues to serve Hastings as an active member of the Alumni Mentor program.
Prior to taking the bench, Judge Marks worked for ten years in private immigration law firms, with broad business immigration, family visa work, and asylum law caseloads. While in private practice she served as lead counsel and orally argued the landmark asylum case of INS v. Cardoza-Fonseca, 480 U.S. 421 (1987), which established that persons applying for asylum need only prove a reasonable possibility of future persecution instead of the higher standard of clear probability advocated by the INS. She was also an active leader holding various positions in the American Immigration Lawyers Association. Judge Marks received her J.D. degree from Hastings College of the Law in 1977 and graduated Phi Beta Kappa with a bachelor's degree in sociology from University of California at Berkeley in 1974.
Hon. Denise Slavin (Retired)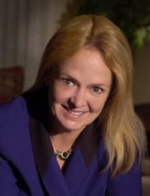 The Honorable Denise Noonan Slavin serves as a President Emeritus of the NAIJ. She was first elected as Vice President of the National Association of Immigration Judges (NAIJ) in August 2001. From 2001 to 2017, she has been either Vice President or President of NAIJ.
Judge Slavin was appointed as an Immigration Judge in April 1995 and retired from the bench in 2019. She previously worked as a Dept. of Justice prosecutor in the unit dealing with denaturalization and deportation of World War II era Nazi-collaborators, as an INS Trial Attorney, and as a prosecutor of civil rights complaints at the administrative level in Maryland. Judge Slavin is a member of the Maryland Bar and was admitted to the Supreme Court of the United States in 1992. She received her B.A. from the University of Maryland Baltimore County in 1977, and her J.D. from the University of Maryland at Baltimore Law School in 1982.
Judge Slavin is a member of the American Bar Association and National Association of Women Judges, and also serves on a community representative on Florida International University's Institutional Biosafety Committee. She has written numerous articles regarding working conditions in the Immigration Court and immigration law. She has been a volunteer for Girl Scouts of America for many years.
Camille Alick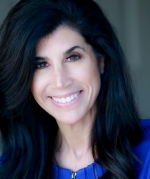 Camille Alick is a diversity and inclusion advisor with extensive experience in entertainment and a particular focus on the creation of informed multicultural representations in media and programming for events. Her clients include studios and production companies as well as overseas companies creating content for the U.S. market and the Middle East. Ms. Alick has also worked with non-profit organizations and policy think tanks on communications and messaging pertaining to minority and immigrant issues.
Camille Alick has sat on the Board of Directors for the Arab Film Festival and served as former co-chair of the Women's Initiative at the Pacific Council on International Policy. In both, Ms. Alick helped shape and produce relevant programming to impact awareness and increase minority access and membership.
Ms. Alick has moderated panel discussions on entertainment at South by Southwest, the SAG-AFTRA Foundation, U.S. China Film & TV Expo, The Writers Guild of America, West, The Arab Film Festival, Stanford University Islamic Studies and USC School of Cinematic Arts. Other moderated panel discussions she has led have ranged from foreign policy talks and immigration to technology and its impact on minority populations, with organizations such as the Pacific Council on International Policy and USC Gould School of Law, Immigrants and Global Migration Initiative.
Ms. Alick has served on the board of Los Angeles / Beirut Sister Cities, Arab-American National Museum, L.A. Steering Committee and the Department of Homeland Securities, L.A. Roundtable.